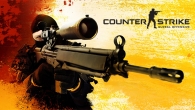 15-04 10:03
CS-LOW Funcompetition
Voor iedereen die nog tijd over heeft in dit volle weekend of die (helaas) al uit de hoofdwedstrijd van CSGO ligt, hebben wij vandaag de extra CS-LOW funcompetitie! Het format waarin gespeeld zal worden is 5v5 met de regels die ook gehanteerd worden bij de hoofdcompetitie. Iedereen is vrij om hier aan mee te doen, zolang dit niet botst met andere lopende competities waar je aan deel neemt. Natuurlijk kun je ook met deze competitie leuke prijzen winnen!

De CS-LOW competitie gaat van start om 13:00 uur. Inschrijven kan online via ons Lanergy intranet tot 12:30 uur, waarna je je inschrijving kan bevestigen bij de admin. Veel plezier!
Replies



Please log in if you would like to leave a reply..